TEMPLE BOUDDHISTE LERAB LING
TEMPLE BOUDDHISTE LERAB LING
Northwest of Montpellier, in a remarkable natural environment, is the magnificent Buddhist temple of Lerab Ling. The temple was built to preserve the spiritual tradition and culture of Tibetan Buddhism. Its architecture makes it one of the most authentic representatives in the West. There is a beautiful 7 meter high Buddha statue which invites us to meditate.
Every year in the spring and fall, Lerab Ling offers a three-day retreat called "Meditation and Fresh Air". During this event, the mornings are devoted to the discovery or practice of meditation and the afternoons to physical activities (such as yoga, hiking or Qi Gong...) led by local associations.
Exceptional closing from April 26 to May 3, 2023.
Location
More than 20 km from Montpellier
Address
L'Engayresque
34650 ROQUEREDONDE
GPS coordinates : 43.7995629 / 3.23975433
Means of communication (reservation)
Open
from 01/04/2023 to 25/04/2023 - from 13h30 at 17h00
Closed on sunday
from 04/05/2023 to 31/10/2023
Payment possibilities
Credit card
Payment cards
Cheques and postal orders (F)
Holiday vouchers (F)
Eurocard - Mastercard
Visa
Spoken languages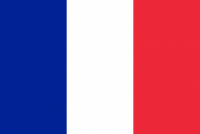 Groups
Reception of groups : yes
Number of persons : de 15 à 60