CPIE DES CAUSSES MERIDIONAUX
CPIE DES CAUSSES MERIDIONAUX
The CPIE des Causses Méridionaux is an association labeled "Permanent Center of Initiatives for the Environment".

Its general objective is to ensure the safeguard, the development, the concerted and sustainable development of the Herault and Gard causses called "Causses Méridionaux" and their foothills "Lodevois" and "Gorges de la Vis et de la Virenque".

The functioning of the association is based on teamwork and networking with the actors of the territory (elected officials, communities of communes, socio-professionals, associations, farmers, animators?)

The CPIE manages a concerted program of sustainable development: accompanies the territories and informs and sensitizes all the public. It hosts a resource center on agropastoralism and the environment.
Location
Countryside
Mountain
Grand site de France
Address
34 Route de St Pierre
34520 LE CAYLAR
GPS coordinates : 43.8621039 / 3.31992966
Open
from 01/01/2023 to 31/12/2023
Spoken languages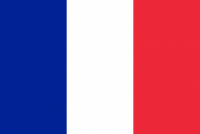 Groups
Reception of groups : yes
Number of persons : de 4 à 20