MONUMENTS AUX MORTS DE LODEVE
MONUMENTS AUX MORTS DE LODEVE
Construction periods:
First half of the 20th century. Property of the municipality.
The monument shows a group of four women and two children in front of a recumbent figure, symbolising their pain after the loss of a father during the First World War, 1914-1918. It was the first armed conflict to involve so many countries from all over the world. There was heavy loss of life, with more than 8 million dead and 6 million crippled.
Address
ALLEE DE LA RESISTANCE
34700 LODEVE
GPS coordinates : 43.7326372 / 3.31694081
Open
from 01/01/2022 to 31/12/2024
Spoken languages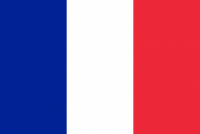 Groups
Reception of groups : yes
Number of persons : de 20 à 90
Kind of groups
Associations
Corporate committee
Students
Person with reduced mobility
Professionals
Schoolchildren
Seminar
Sportsmen/sportswomen
Senior citizens
Group tours
permanent free visits
guided tours on request
educational visits on request