MANUFACTURE DE LA SAVONNERIE - VISITE GUIDÉE
MANUFACTURE DE LA SAVONNERIE - VISITE GUIDÉE
Since 1966, Lodève has been home to the only annex of the National Carpet Factory of the "Savonnerie".
In this workshop of art craftsmanship, exceptional carpets are woven for the highest places of the Republic. The weavers perpetuate a practice of weaving old of more than four centuries for classic creations but also contemporary.
Come and discover a place where time is measured in loom fall and where the work of the hand is virtuoso!

Attention: remember to buy your tickets in advance, the number of places is limited and there is no ticket office on site.
Tickets can be purchased at the Tourist Office of Lodève or via the online ticketing system >> Boutique - Lodévois & Larzac (boutique.tourisme-lodevois-larzac.fr)
Information from the Tourist Office at 04 67 88 86 44.

Visits proposed every Thursday and Friday of the year (except May 18th and 19th / December 28th and 29th 2023).
Dates of the festivities
from 02/02/2023 to 31/12/2023
on thursdays and on fridays
from 14h00 to 15h15
except the , 18/05/2023, 19/05/2023, 28/12/2023, 29/12/2023 and 09/03/2023
Address
MANUFACTURE DE LA SAVONNERIE
Impasse des Liciers
34700 LODEVE
GPS coordinates : 43.7262559 / 3.3234724
Means of communication (reservation)
Payment possibilities
Cheques and postal orders (F)
Cash
Spoken languages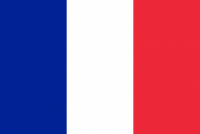 Groups
Reception of groups : no
Types
Free entry
No
Mandatory reservation
yes